Penn Academy
About us
With the goal of becoming the leading foreign language center in Vietnam, Penn Academy is ready to be the bridge to help you reach your dreams through the development of comprehensive foreign language skills. Our mission is to help shape Vietnamese education in the direction of global integration and produce extraordinary global citizens.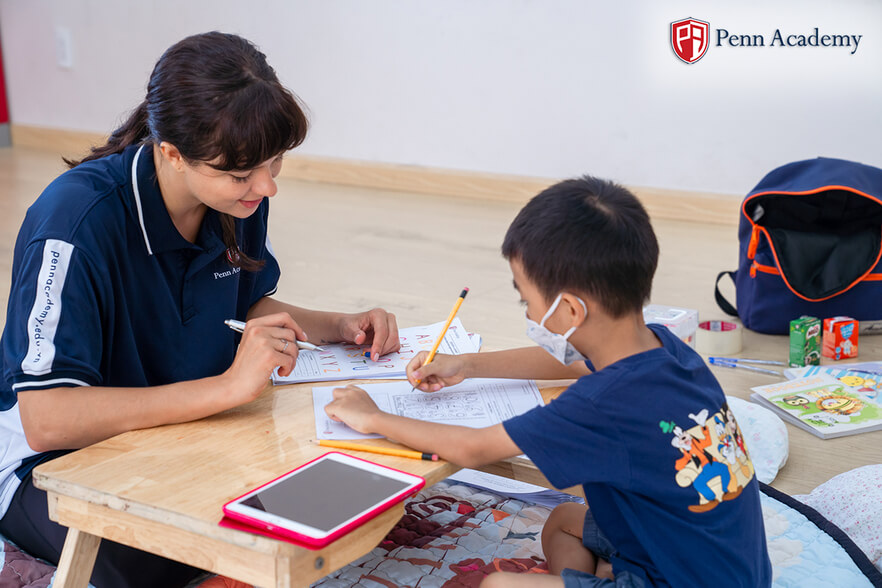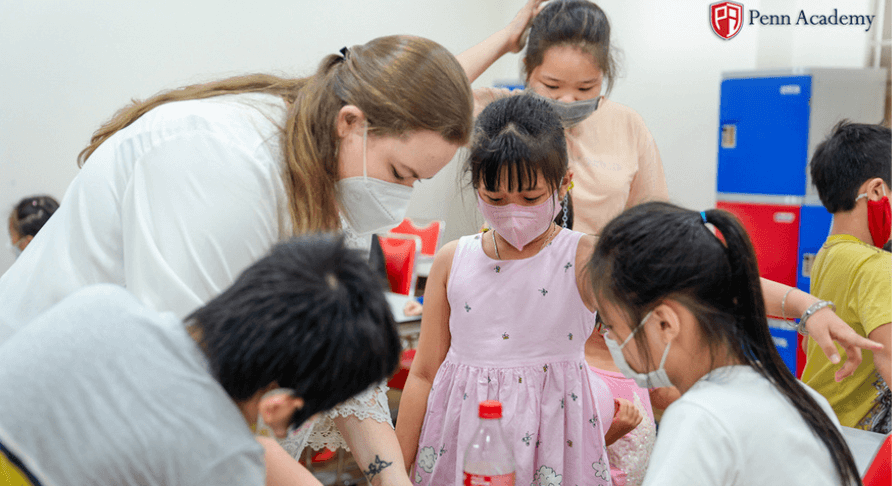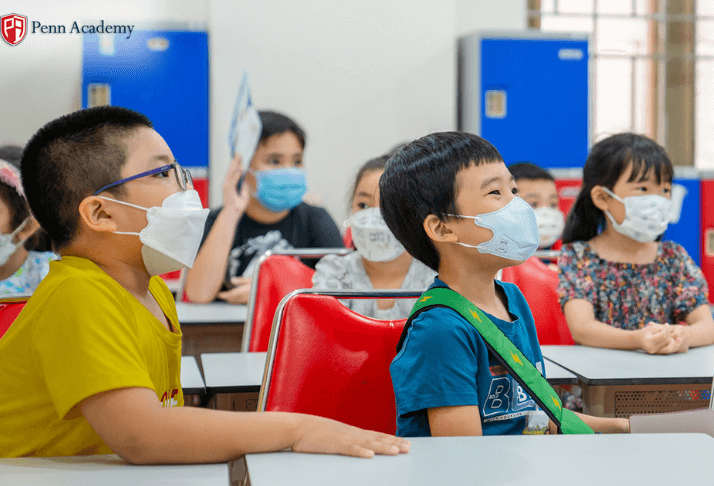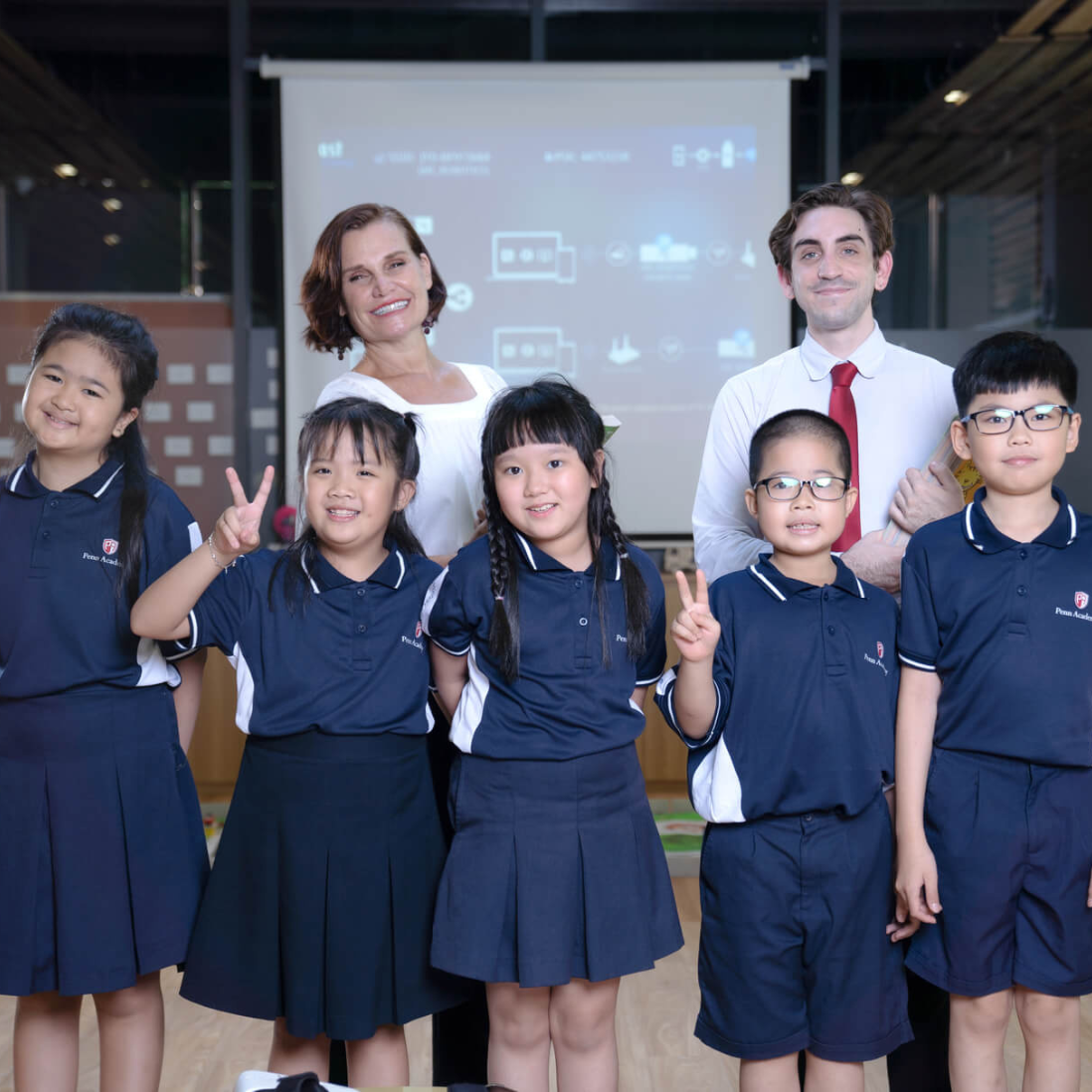 About Penn Academy
Penn Academy, part of Indochina Group, is proud to be one of the leading English language training centers with exclusively designed courses based on the curriculum from the state of Pennsylvania (USA). Penn Academy aims to equip the young generation with a solid foreign language foundation as well as the skills and knowledge needed to take advantage of opportunities and deal with problems in the path of international integration.
Penn Academy has been managing, operating, and organizing international teaching programs for over a decade. They operate with the desire that more and more young Vietnamese will have access to higher education around the world, and that they will improve their English, strengthen their talents, and cultivate a passion for lifelong learning.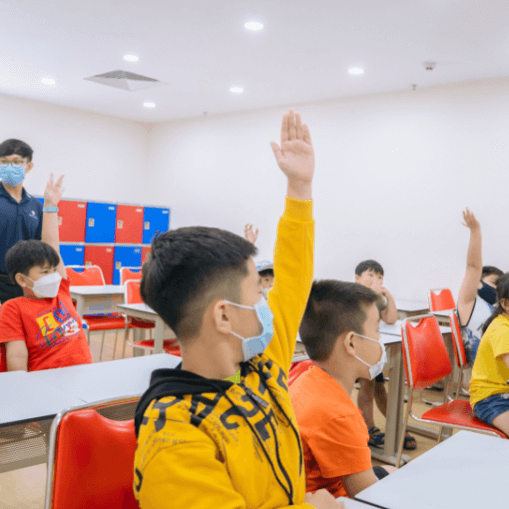 Courses at Penn Academy
Courses at Penn Academy are carefully selected, and designed to give students a broad learning environment comparable with American teaching quality. Accordingly, Penn Academy offers English for Academic Purposes, English for Experience, English for Studying Abroad, English for Children, English for Working People, and a variety of additional international programs.
Teaching staff
Penn Academy's teaching methods encourage students to cultivate a spirit of initiative and creativity and to not be scared to break the habit of passive learning through traditional methods. Students who take face-to-face or online training classes at Penn Academy study in a dynamic, enjoyable, and creative English environment to build thorough listening, speaking, reading, and writing skills.
What do students say about us?
Greetings from 9,327 km across the world! That's right, I am studying and working in beautiful Germany. Thanks to Penn Academy, I have not only achieved my goal of passing the B1 certificate but also had the opportunity to study nursing in Germany, while earning a livable salary. Thank PA and especially my life-changing teacher, Mr. Trong.
Nguyen Ngoc Thuy Duong
Trainee at B1, K38 class
German is a challenging language to learn, but Penn Academy has helped me to love the process and the language. Learning German has not only ignited my love of the language but also sparked my fascination for the country! A huge thank you to my engaging, humourous, and dedicated teachers at Penn Academy.
Nguyen Tuan Tai
Trainee at B1, K39 class
German was not my first choice originally, but learning German at Penn Academy has really opened up a constellation of new opportunities for me, my life, and my future career. Thank you to the teachers at PA for their dedication to teaching and the support they have given me in completing the course.
Cao Duyên Mỹ
Trainee at B1, K39 class
Learning German at Penn Academy was a wonderful experience on my journey to conquering a foreign language. The teachers at the center have new and creative learning methods that make me truly see the joy in learning. Thank you so much!
Nguyen Dinh Ba Loc
Trainee at A1, K41 class